Outdoor activities scheduled for June 27,28 and 29
This June 28 starts the Mobile World Congress in Barcelona. In response, SETEM Catalunya has organized the sixth edition of the Mobile Social Congress, a space for reflection, learning and exchange on the social and environmental impacts binding to the current model of production, consumption and disposal of electronic devices, and on the existing alternatives articulated under technological sovereignty and the Social and Solidarity Economy principles.
SETEM Catalunya wants to give visibility to serious human rights violations, especially labour rights, and environmental impacts generated by the electronics industry, which are not discussed at the Mobile World Congress.
The Mobile Social Congress was held in two parts this 2021. The first part in virtual format, on May 5 and May 6, when several online conferences were held. The second part is scheduled for June 27, 28 and 29. Face-to-face activities will be offered, free of charge and open to the public:
SUNDAY 27 JUNE
An afternoon full of activities will be offered in different spaces of La Lleialtat Santsenca. A collection point for old mobile phones will be made available to the public. The phones will be sent to an NGO, RefugeeBus, which is dedicated to giving them a second life with a social purpose. There will also be an exhibition on the social and environmental impacts of electronics. In addition, there will be two 'scape room' activities to do with family or friends, on the role of women in technology. Later, there will be a cineforum, in which different international pieces on the subject of electronics will be screened. Two of the documentaries have been produced in collaboration with SETEM.
MONDAY 28 JUNE
SETEM volunteers and activists will take direct action in front of the venue where the inaugural event of the Mobile World Congress 2021 will take place. The action aims to make visible the violations of labour rights that are committed in the electronics industry, and which are silenced and ignored at international events such as the Mobile World Congress. In the afternoon, the Barcelona Youth Council, together with SETEM, will provide an idea: Let's rethink technological change and take action. Several young people have been invited to take part in a brainstorming session on what alternatives could be encouraged to achieve a fairer and more sustainable model of electronics.
TUESDAY JUNE 29
As part of the festivities of the neighbourhood, a repairing workshop is planned in Plaça Pou de la Figuera, in front of Jaume Giralt 11. People who want to take part can bring their broken appliances and fix them with the help of some repairing experts. Later, the public is invited to attend the play 'Por todas las lunas de Hierro', by the company Poka Yoke Teatro, a story that overlaps two realities: the creation of a technology startup, and the life of workers in a mobile phone docking factory. The program of activities aims to give citizens an opportunity to become aware of the negative impacts of the electronics industry, and to get ti know consumption alternatives, and good consumption practices, for a more just and sustainable model.
Sign up here! Move for a fairer electronics model!
Supported by: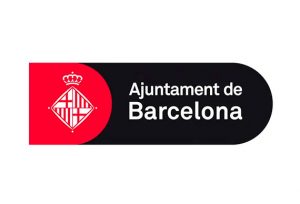 In collaboration with: